Spring Logistics is an expanding logistics management service provider, prioritizing efficiency and performance to ensure your goods get from Point A to Point B on time.
With a service range that extends throughout the Southeast region and beyond, Spring Logistics aims to deliver the highest level of customer service and dependability. A Spring Logistics solution helps you excel in today's rapidly changing business climate.
To provide quality, competitively-priced logistics solutions.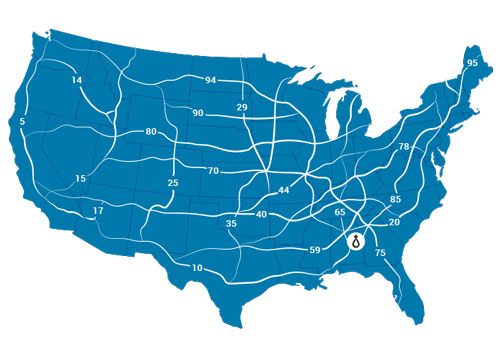 Core Values
Spring Logistics is committed to the following core values that shape our day-to-day operations and strengthen our customer relationships.
Integrity
At Spring Logistics, our word is our promise to our customers.
Reliability
Working with Spring Logistics means a 100 percent effort to meet your transportation goals.
Transparency
Should a problem arise we will notify you of the situation and find a resolution as quickly as possible.
Inspiration
Our drive for success inspires our commitment to service.
Performance
Through a focus on safety and efficiency, we strive to exceed your expectations.